Thanks to The Healthcare Guy, Shahid Shah for organizing another year's blogger/reader meeting. You may recall last years Meet the Blogger event in San Diego – we had a great turn out and plenty of room to network. Pictured right are Wellogic CEO, Sumit Nagpal and Welch Allyn program manager, Doug Adams enjoying last year's event.
So, if you're a health care blogger who'd like to meet other
bloggers/readers or a reader that would like to meet their favorite
bloggers sign up and let us know you're coming. When you sign up, you can provide public or
private comments and rest assured that your e-mail (if you choose to
provide it) will remain private and invisible. We would like to have
people in the database so we know how to arrange for food, location,
sponsors, etc.
Visit the HIMSS 2007 Blogger and Reader Meetup Registration
site to register – you'll then be able to see everyone else that has
registered for the event.. If you're not sure you want to
register but would like to see who's already signed up, check out the list. Again, rest assured that e-mail addresses and private comments are (and will remain) private.
See you in New Orleans.

Read More
ABI Research released a study last fall called "Active RFID and Wi-Fi in the RTLS Market". From the blurb:
Wi-Fi and active radio frequency identification (RFID) technologies are
locked in a long battle to capture the burgeoning market in health care
asset tracking, according to a new study from ABI Research. With less
than 5% of North American health care facilities currently equipped
with asset-management systems, this market, says industry analyst Sara
Shah, "is up for grabs."
Hospitals own lots of expensive equipment, from basic items such as
wheelchairs to the most sophisticated medical machinery. At any given
time, much of it is hard to find: either in use, or in storage. The
result: over-inventory and under-utilization of assets. Both Wi-Fi and
active RFID systems allow hospitals to know where their equipment is,
nearly in real time.
"Wi-Fi location system vendors are focusing on healthcare," says Shah,
"because most hospitals have Wi-Fi networks in place and many medical
devices are Wi-Fi-equipped for patient monitoring. The value
proposition is that they can keep their existing infrastructure and add
new elements." Wi-Fi location system vendors such as Aeroscout, Ekahau,
and PanGo will also argue that their technology is standards-based and
non-proprietary. On the other hand, RFID vendors such as RF Code and
Radianse point to the wide application of RFID for asset tracking, and
their longevity in the industry.
Wi-Fi is a viable solution for hospitals but most hospitals will need
to install extra access points because their networks weren't designed
for this purpose. "The integration process can also be more difficult
than many seem to believe," says Shah, "and requires extensive system
configuration in order to determine accurate location."
Fortunately for consultants, there is no one-size-fits-all RFID solution for hospitals. This study only focuses on one indoor positioning application, asset tracking. There are many more applications in hospitals, some with considerably different positioning requirements.
Pictured right is an AeroScout WiFi tag shot in the wild at HIMSS 2006.

Read More
Active RFID provider WhereNet has been acquired by Zebra Technologies
in a $126 million cash deal. Privately-held WhereNet provides real-time locating system (RTLS)
technology for industrial asset management, to Zebra's, portfolio of bar code, passive RFID smart label, and other specialty
printing solutions. From the story in RFID Update:
[Zebra chairman and CEO Edward] Kaplan said WhereNet will continue to operate as a standalone entity
for the foreseeable future and will retain its focus on core markets.
Zebra will quickly begin exploring how to leverage sales and marketing
opportunities, but most business operations at both companies will be
largely unchanged in the near term. WhereNet CEO Dan Doles will
continue to lead the company.
In a conference call for media and financial analysts, Zebra
executives said combining WhereNet's technology leadership, customer
base, and management with Zebra's global reach, sales and marketing
prowess, and industry leadership will help accelerate RTLS adoption and
lead to new sales opportunities for Zebra's core products. Zebra says
active RFID is the natural extension to its tracking technologies,
which started with bar code labels and extended to passive UHF and HF
RFID technology. Zebra is the worldwide market share leader for thermal
bar code label printers and may well also be the RFID printer/encoder
market share leader.
WhereNet's not much of a player in health care, and the RTLS market is centered more on highly specialized process management rather than asset management.

Read More
According to AHA News:
The Centers for Medicare & Medicaid Services has released guidance
to help organizations comply with the Health Insurance Portability and
Accountability Act's security standards when they allow remote access
to electronic protected health information through portable devices or
external systems or hardware. In general, CMS said HIPAA-covered
entities should be "extremely cautious" about allowing offsite use of
or access to EPHI, and must implement policies and procedures to
protect EPHI that is stored on remote or portable devices/media or
transmitted over an electronic communications network. The agency said
it may rely on the guidance in determining whether actions by a
HIPAA-covered entity are reasonable and appropriate for safeguarding
the confidentiality, integrity and availability of EPHI.
This is not rocket science, but the guidance document provides a good roadmap to make sure all your bases are covered.
[Hat tip: iHealthBeat]


Read More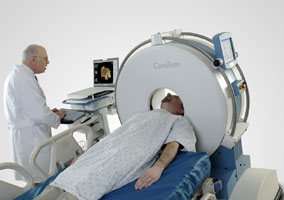 After reading the above guidance document I was struck by how it provides such a good review of the quality system regulation (QSR). If you're not a regulatory person and you want to get a high level view of the QSR, and especially how it might apply to wireless medical devices, check it out (updated link).The overall tenor of the document is to point out all the pesky safety things that "should" be done to ensure the safety and effectiveness of wireless medical devices. The term "should" here is, in most cases a "must." As with other FDA regs, if you can provide a written justification for not doing something and the FDA agrees, you're off the hook. Another nice thing about the guidance is that it provides a pretty good list of exactly what the FDA's looking for in a premarket submission or site inspection. Here's a good example of how the guidance document covers all the bases:
Many RF wireless devices use the industrial, scientific, and medical (ISM) frequency bands such as 2.4GHz, and these can incorporate technology to minimize interference and data errors or corruption (e.g., RF frequency hopping protocols). However, wireless coexistence and data latency remain concerns because the data transfer rate can slow slightly or even dramatically with an increase in the number of similar transmitters in a given location. In many cases it is essential that medical data, including real-time waveforms and critical control signals and alarms, be transmitted and received without error.
They're not saying, "don't use ISM:" they're saying do your homework. The engineering problem of quantifying RF and wireless data performance boundaries around a product is not trivial. But you can't design a product without specifications, and of course you have to verify the resulting design against those same specifications. And the comment about the number of similar transmitters is a great catch.First generation WLANs installed in hospitals were designed around coverage, and it took some iterative fiddling, and not a few unanticipated dollars, to provide good coverage as wireless applications evolved. Second generation WLAN designs took into account latency, jitter and throughput in order to support wireless VoIP – resulting in another set of site surveys and a "redesign" of the WLAN. Third generation WLAN designs will take into account capacity, so that the number of wireless devices (COWs, VoIP phones, PDAs, wireless medical devices) that can come together in an area won't overwhelm the WLAN. Some day every hospital will have a wireless LAN that provides top notch coverage, latency, throughput, and capacity – we're a long way from that even today.To better describe the focus of the guidance, let me set a frame of reference.
A standalone medical device is a world unto itself – this greatly simplifies meeting regulatory requirements. Vendors only grapple with their device (which they control completely), and interactions with the patient and the user. This is also known as "the good old days."
Adding connectivity to a medical device extends the boundaries of both the product and the regulatory burden. Connectivity is usually implemented using general purpose computing technology that, unlike the medical device, is

not

completely controlled by the device vendor. Connectivity that integrates the device with hospital information systems, or creates a system for remote surveillance or alarm notification, causes the resulting medical device to touch the customer's IT environment – a major loss of control on the part of the device vendor, and one they try to limit (frequently to the detriment of their product and user). The most common examples are general purpose PCs, servers and LANs.
By making connectivity wireless the resulting product is exposed to a much broader environment – a busy wireless LAN, and a host of electromagnetic interactions.
Yes, I know – in my world everything is about connectivity. If you look at operating data on devices like two-way telemetry systems one sees that wireless connectivity can be virtually as safe and effective as a wired solution, even if a wired solution should theoretically be safer and more reliable. Achieving wireless performance that is equivalent with wires, however, is neither easy nor inexpensive.In addition to all the specific issues and risk factors noted in the FDA's guidance document (and there are many), consideration of the environment in which the wireless device is used gets surprisingly little attention. You could read between the lines and say that this is implied, but then why write a guidance document?Device vendors' connectivity solutions started out very proscriptive – requiring private networks and specifying exact models/versions and vendors of hardware and software used. As connectivity has become more prevalent, both in the number of vendors and systems in a hospital, and the broader deployment of systems (across major portions of a hospital rather than just a single department or unit), customers have chaffed at the unnecessary duplication and complexity resulting from device vendors' obsessive need to control things.When you go wireless, vendors' control issues become even more problematic. You can't have a "private" 802.11b/g WLAN if there's already one installed in the hospital. Even if your system runs on a VLAN, you have to configure that on the hospital's infrastructure, not the device vendor's infrastructure.So we finally get to the rub – how much of the customer environment must be accommodated in the development of the medical device? The short answer is a whole heck of a lot – especially if you want your solution to support a broad number of hospitals with different environments. Of course things were easier in the good old days for hospitals too, when devices were just standalone boxes with a power cord and connections to the patient. In the guidance document, the FDA recommends the following issues be included in wireless device labeling:
data throughput
latency
integrity
security characteristics and associated precautions
need for spectrum management
limitations on number, output power, or proximity of other in-band transmitters used in vicinity.
The above issues are examples of what must be documented, quantified, verified and validated and managed throughout the QSR – all the way to your CAPA system..The "need for spectrum management" is another nice touch. Most hospitals still have no formal spectrum management function. Hospitals will have to change along with vendors if they're going to be able to create and manage a safe and effective environment and infrastructure for wireless medical devices. The alternative here is to buy proprietary end to end solutions from vendors (where everything is specified, private, and controlled by the vendor). The resulting price premium and unnecessary duplication in infrastructure, not to mention the "lock-in" vendors will exert, will not serve hospitals needs very well.One final bit of guidance on the last page:
FDA recommends you investigate EMI as a possible explanation for device malfunction when no problem is found in a device received for service, particularly where RF transmitters were located near the malfunctioning device. EMD from outside transmitters may be intermittent, and the electromagnetic environment of the service location can be very different from the location where a device malfunctioned. To aid in proper analysis and investigation, we recommend you identify if RF wireless transmitters or sources of EMD that were in the vicinity of the malfunctioning device.
Hmmm, how are you going to do that after the device is back in the plant? Removing the device from the customer site before determining where the failure occurred is problematic – it is impossible to diagnose EMD or network problems with a device in the factory. Having the right product design will be critical to determining the cause of failures with devices that interoperate deeply with the customer's environment. And for that EMD problem, people are going to need one of these.Pictured right is a new class of wireless device: the portable, battery powered, and wireless CereTom CT from NeuroLogica.

Read More