The recent recall (links below) for McKesson's Anesthesia Care system raises interesting questions about potential information system failure modes as well as what system/software functions cross the imaginary line between unregulated EHRs and regulated medical devices.
First the facts. The FDA announced McKesson's voluntary recall of its Anesthesia Care system in several on-line (here, here and here)  postings. This trio of postings is interesting because the first links only to the second, the second does not link to either of the other two. The third also does not link to the other two, and was not part of any of the announcements, but it is the most complete.
The statement of the reason for the recall is that, "There was an occurrence where the patient case data did not match the patient data when the case was recalled in the anesthesia care record (ACR) in that it included data from another case." It was further noted that, "Use of this affected product may cause serious adverse health consequences, including death."  In the third link the FDA identifies the product as,
Read More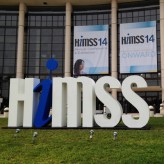 The HIMSS conference is so big, with so many different kinds of attendees and exhibitors that it's almost impossible to have one big theme for any given year. Yet the question of theme for any given HIMSS is something we all talk about. The themes one perceives are at least partially defined by our own interests and area of focus. Consequently, the #HIMSS14 themes for me were:
The shifting product and value proposition focus of many of the vendors I track,
The tension between spot solutions and enterprise solutions, and
The big buzz word of the show, population health.
Two of the market segments that I track with big shifts in value proposition were medical device data systems (MDDS) and messaging middleware. We'll talk about specific shifts in a moment, but I think it worthwhile to consider why this change in value propositions has occurred. One obvious factor among MDDS vendors is acquisitions. Capsule Tech (registration required), Accent on Integration and iSirona have all been acquired. Acquisitions are major events when everything about a company is reevaluated in an effort to wring greater value from the acquired company. The other factor I think is the growing adoption of MDDS for clinical documentation into EMRs may have caused sales growth to temper a bit, causing vendors to look beyond clinical documentation and explore for ways to add value and differentiate. Let's look at some examples.
Read More
I wrote in the beginning of 2012 that perhaps that year was the year for mHealth to 'breakout. '  I cited several proclamations and organizational activities to support that claim. mHealth and the use of remote monitoring as an integrated healthcare offering is still not as prevalent as one would think it would be two years later.  Even in the Telemedicine & E-Health LinkedIn Group, one sees angst at the low adoption rate of the use of telehealth solutions.   Inevitably, when I speak with my colleagues and other people involved in healthcare, economic and clinical effectiveness questions prevail.  Two specific conversations I had with clinicians stand out.  In one, the cardiologist had not seen enough evidence that the quality of care and cost would justify a large addition or change to the existing healthcare offerings.  In another, the clinician reminded me that with chronic diseases, one is attempting to get patients to change their behavior, which is very difficult, regardless of any technology involved.
With the above in mind, I'd like to offer the following results from the Renewing Health (RH) project in Europe, a randomized control trial which endeavored to compare the use of remote monitoring technologies and workflows with traditional workflows in the management of chronic disease in both economic and clinical terms.  While the final results of the whole study are due out this summer, Veneto, Italy, has presented their findings for congestive heart failure (CHF) and they are fairly impressive.
Read More
Introduced in the House back in October was the wittily named Sensible Oversight for Technology which Advances Regulatory Efficiency Act of 2013 which has the acronym SOFTWARE. Not to be outdone on the creation of legislative acronyms, now comes the Senate version with a bill entitled Preventing Regulatory Overreach To Enhance Care Technology, which of course gives us PROTECT. Both of these bills seek to define and sub-define medically related software, and then to take part of what they have defined away from the FDA, and do something else with it that has not yet been clearly identified.
The premise of these bills is that the FDA inhibits entrepreneurs by peskily requiring, at least in some cases, that the developer meet regulations that are supposed to provide some measure of safety and efficacy before these products are used for or by the public. These issues arise in part because the definition of a medical device does not explicitly include or exclude software. This has allowed the occasional debate about whether and what kind of software is or is not a medical device. The FDA's position is to simply look at the function of the software and the definition, and then to say that if what the software does meets the definition then it is a medical device. Debating this with the FDA is typically not a fruitful endeavor. Some other countries have explicitly included software, presumably to try to end the discussion. For example the UK explicitly includes "software" in its list of the multiple categories of things that may be a medical device.
Read More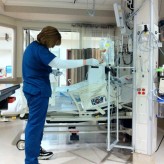 It's useful to segment and analyze markets for developing company and product strategy or analyzing competitor's actions. Such an exercise helps illuminate why companies and markets do what they do – and what they might do in the future. In getting ready for this year's HIMSS in Orlando, I've been thinking about the point of care (PoC) market. At the first Medical Device Connectivity conference in 2009, I defined the PoC market as the workflow and data associated with direct patient care in nursing units, the ED, surgery and related areas. This contrasts with EMRs managing orders, diagnostics, capturing charges  and generally documenting things for the medical/legal record. (You can download a PDF of the presentation here.)
Many devices and software applications used at the PoC are FDA regulated medical devices because they are directly used in the diagnosis or therapy of patients. Because the PoC is where direct patient care is delivered, most PoC solutions meet the FDA's definition of a medical device. Imagine a layer cake:
Read More
Challenges with alarm notification and fatigue have plagued the health care industry for decades. Long before alarm notification systems like Emergin (now Philips IntelliSpace Event Management) and GlobeStar Systems (ConnexAll) appeared, some hospitals addressed alarm issues with the original alarm notification system, monitoring techs. Monitoring techs remain an accepted and effective tool in the constant battle to reduce alarm fatigue and avoid failure-to-rescue events.
With the growing adoption of electronic alarm notification systems, is there still a role for monitoring techs? Are electronic alarm notification systems superior to flesh and bone monitoring techs? This blog post will explore monitoring techs as a solution and consider whether they might be a compliment to an alarm notification system, or whether an alarm notification system should take the place of monitor techs.
Read More