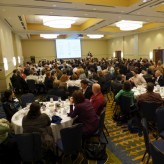 Clinical alarm safety can be hard to achieve, and once attained, a struggle to maintain. There are so many challenges:
False/positive and non-actionable alarms;
Optimizing default alarm limits across patient populations and for individual patients;
Spread out nursing units with high patient-to-nurse ratios;
Numerous alarm notification methods – audible signal amplification, monitor techs and alarm notification systems;
And the constant threat of complacency and alarm fatigue.
The inaugural Clinical Alarm Safety Symposium, November 20-21, 2014, will delve into these issues and more to provide attendees with actionable information that can be later applied in your institution to ensure continued clinical alarm safety.
Topics Include
Read More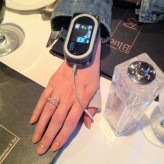 This interview is with a long established thought leader in patient monitoring and alarm notification, Jim Welch. Jim has demonstrated a knack for bringing a fresh approach to long-term persistent problems in monitoring, nursing vigilance and patient care. At Sotera Wireless, Jim's had a chance to re-imagine patient monitoring in low acuity settings with predictably innovative results.
At the AAMI 2014 conference, I had the opportunity to attend the breakfast symposium where Jim presented, Transforming Care in Non-ICU Settings through Disruptive Continuous Monitoring Technology. The following discussion centers on patient monitoring data analytics, pioneered by Sotera Wireless.
What is the value of data analytics applied to medical device alarms?
Read More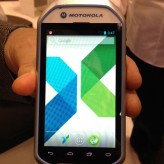 Developing and launching a competitive product, and getting initial traction in the market are not inconsiderable milestones. And yet for the entrepreneur and their investors, this is just the beginning. What was record setting last quarter is barely acceptable this quarter, and next quarter had better be back on track.
Developing a solid plan for growth depends on two things: a good understanding of the basic means to drive growth, and a deep understanding of the market. This post seeks to combine both of these in a brief survey of the key factors to drive messaging middleware revenue growth in health care. We're going to consider three basic growth strategies: organic growth, product line extension, and the roll-up strategy.
Read More
I was listening today to the CE-IT Webinar on CE and HIT from the 2014 AAMI conference in Philadelphia. Much of the session reviewed what has happened over the last five years and it got me thinking about my experiences and what I've seen over the last ten years in medical device connectivity and remote monitoring. It's been an interesting ride and yet I realize there are a few basic ideas that have resonated over the years. These basic ideas are:
Specifying those requirements that are unique to my situation are where I have the most control in acquisition;
There are other players in the market who may change the landscape of what is available to me; and,
The government may require something which can constrain my options.
Read More
A while back I had the opportunity to chat with Todd Dunsirn, the CEO of True Process. True Process provides products and services to both hospitals and various manufacturers. The company is focused on the point of care market offering a medication administration solution and a medical device data system.
What was the genesis for starting True Process?
I started the company in 2004. I have an engineering background, and had several other companies doing IT consulting and then web development, and application development. Then I had a friend contact me to develop a bar-code point-of-care simulation so that sales reps that were selling infusion pumps could demonstrate the five rights process with the pump. So, of course he said, "Hey can you do this? It's gotta be done in three months." And keep in mind, I had never heard of bar-code point-of-care [chuckle] prior to this, so I'd really never thought about infusion pumps.
Read More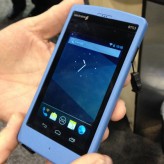 The previous post in this series suggested a set of characteristics to define the messaging middleware market and described the typical product architecture for these systems. In this post, we'll look at ways the market may be segmented and how the market is adopting these systems.
Market Segmentation
Market segmentation is the dividing of a broader market into subsets of potential buyers who have common market requirements who then become the target for your product, sales and marketing. Using my favorite market adoption model, Geoffrey Moore's Crossing the Chasm, this is the bowling alley strategy. Software developers in the messaging middleware market are currently pursuing a variety of market segments or bowling alleys.
Read More