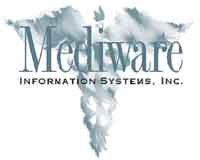 Cluster software vendor Mediware announced last Friday (the day after HIMSS) that their workforce would be reduced by 20 employees.

Before the cuts, the company (Nasdaq: MEDW) employed about 200 people,
including about 80 at its Lenexa headquarters. The filing did not
specify whether any cuts would come in the Lenexa site.

According to the filing, the cuts reflect decisions to centralize
various administrative resources in Lenexa and to reduce the number of
employees supporting a line of software that Mediware is phasing out.
Mediware sells systems for meds administration, operating room management, and blood bank. They posted a total of $36.6 million in revenue for fiscal year 2005. According to CEO James Burgess, Mediware is shifting resources to sales and marketing in order to support company growth.