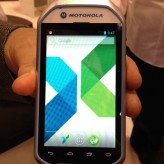 Developing and launching a competitive product, and getting initial traction in the market are not inconsiderable milestones. And yet for the entrepreneur and their investors, this is just the beginning. What was record setting last quarter is barely acceptable this quarter, and next quarter had better be back on track.
Developing a solid plan for growth depends on two things: a good understanding of the basic means to drive growth, and a deep understanding of the market. This post seeks to combine both of these in a brief survey of the key factors to drive messaging middleware revenue growth in health care. We're going to consider three basic growth strategies: organic growth, product line extension, and the roll-up strategy.
Read More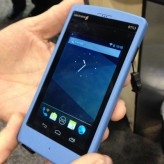 The previous post in this series suggested a set of characteristics to define the messaging middleware market and described the typical product architecture for these systems. In this post, we'll look at ways the market may be segmented and how the market is adopting these systems.
Market Segmentation
Market segmentation is the dividing of a broader market into subsets of potential buyers who have common market requirements who then become the target for your product, sales and marketing. Using my favorite market adoption model, Geoffrey Moore's Crossing the Chasm, this is the bowling alley strategy. Software developers in the messaging middleware market are currently pursuing a variety of market segments or bowling alleys.
Read More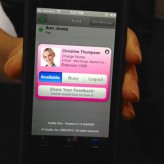 What do secure communications, care team coordination, patient engagement various workflow automation solutions and alarm notification have in common? They're all examples of messaging middleware solutions found in health care. Which begs the question, what the heck is messaging middleware? This label is a term of art that was first coined by Emergin in the early to mid 2000s. As the name of a product category, it's descriptive of the underlying technical functions of the product, but has nothing to with how the products are actually used - which can vary considerably.
All of this said, the term messaging middleware is terrible because it's too generic and the term middleware usually doesn't mean anything to people outside of IT. A survey of the market shows that many companies are avoiding messaging middleware and using words that describe their product in terms of their target market segment - secure messaging and alarm notification as two examples. In this series of blog posts, the terms messaging middleware, secure messaging, and messaging applications are used pretty much interchangeably.
What Is Messaging Middleware?
Messaging middleware provides integration with and transport for data or communications between users, applications and medical devices. The data streams between these entities are mediated by software to orchestrate secure message flow, message payload and can even generate new messages based on the content of data streams. These systems also provide closed-loop communications where the transmission, reception, reading and response of a message is tracked, with messages resent or redirected (i.e., escalated) in response to a variety of possible delivery failures. All of this communications is recorded and logged in a database to provide management information and big data analytics opportunities. Messages sent to or from users typically entail some sort of mobile device, a wireless voice over IP handset or smartphone running a client app. Such systems also have web based clients that can be accessed on PCs for users to both send and receive messages. These systems can include a number of common features:
Read More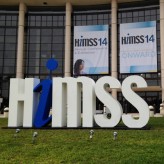 The HIMSS conference is so big, with so many different kinds of attendees and exhibitors that it's almost impossible to have one big theme for any given year. Yet the question of theme for any given HIMSS is something we all talk about. The themes one perceives are at least partially defined by our own interests and area of focus. Consequently, the #HIMSS14 themes for me were:
The shifting product and value proposition focus of many of the vendors I track,
The tension between spot solutions and enterprise solutions, and
The big buzz word of the show, population health.
Two of the market segments that I track with big shifts in value proposition were medical device data systems (MDDS) and messaging middleware. We'll talk about specific shifts in a moment, but I think it worthwhile to consider why this change in value propositions has occurred. One obvious factor among MDDS vendors is acquisitions. Capsule Tech (registration required), Accent on Integration and iSirona have all been acquired. Acquisitions are major events when everything about a company is reevaluated in an effort to wring greater value from the acquired company. The other factor I think is the growing adoption of MDDS for clinical documentation into EMRs may have caused sales growth to temper a bit, causing vendors to look beyond clinical documentation and explore for ways to add value and differentiate. Let's look at some examples.
Read More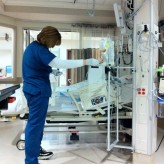 It's useful to segment and analyze markets for developing company and product strategy or analyzing competitor's actions. Such an exercise helps illuminate why companies and markets do what they do - and what they might do in the future. In getting ready for this year's HIMSS in Orlando, I've been thinking about the point of care (PoC) market. At the first Medical Device Connectivity conference in 2009, I defined the PoC market as the workflow and data associated with direct patient care in nursing units, the ED, surgery and related areas. This contrasts with EMRs managing orders, diagnostics, capturing charges  and generally documenting things for the medical/legal record. (You can download a PDF of the presentation here.)
Many devices and software applications used at the PoC are FDA regulated medical devices because they are directly used in the diagnosis or therapy of patients. Because the PoC is where direct patient care is delivered, most PoC solutions meet the FDA's definition of a medical device. Imagine a layer cake:
Read More