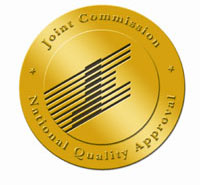 After considering the outcomes from Katrina, JCAHO has drafted a new standard to test hospital's emergency responses. These changes are based on numerous trips to the devastated areas to look at initial responses, and to assist with reopening facilities. The lessons learned on the potential impacts that disaster situations can have on local health care delivery systems have been incorporated into the new Standard EC.4.20.
The new standard is intended to result in exercises and drills that are more realistic and broader based, so as to better prepare hospitals for disaster situations.
There are a number of standards changes
that address the scope of the exercises. The JCAHO will look for
scenarios that are realistic for the organization and based on the
hazard vulnerability analysis. Hospitals should remember the
introductory material about stressing the system and consider a drill
that involves multiple cascading events that require a more challenging
response. For example, Katrina started with a hurricane, which caused
the levees to break, which caused the flood, which caused the power
failure, which all contributed to the staffing and supply shortages and
the civil unrest. Thankfully, most actual events will not test
hospitals to those limits, but the industry is now aware that the
previously unimaginable is definitely within the realm of possibility.
Monitoring of performance during the drill or event is also now
better defined. A designated observer who is "knowledgeable in the
goals and expectations of the exercise" is required to monitor
performance and document improvement opportunities. This individual may
be a staff member or someone from outside of the organization.
Although only one individual in this role will meet the JCAHO
requirement, it may be beneficial for the organization to place
designated observers in several key response areas, such as the
incident command center, the emergency department, the labor pool and,
perhaps, other areas.
The following core performance areas are designated for monitoring:
Event notification, including activation of incident command;
Staff notification;
Notification of external authorities;
Internal and external communication and its effectiveness;
Mobilization and allocation of resources, including human resources;
Patient management, including clinical and support services;
Triage; and
Patient identification and tracking.
Besides developing good operational plans, training, and coordination with the community, technology will play a key role in meeting future disasters. Reliable communications and tracking are critical to an effective disaster response. Unfortunately there are not very many products tailored for emergency response. This post describes a communications system called Remote CLOUD, and Welch Allyn has a wireless patient monitoring system packaged for disaster and surge capacity scenarios. Besides these tools, hospitals will have to ensure their purchase criteria extends to fully cover disaster situations so technologies like wireless communications and real time location systems (RTLS) perform under extreme conditions.