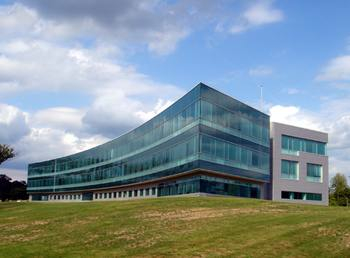 Today Chinese medical device manufacturer Mindray announced that they reached agreement with Datascope to acquire Datascope's patient monitoring business (PMB). The acquisition will launch Mindray into the ranks of leading international medical device vendors and create the third-largest player in the global patient monitoring device industry.
Mindray is paying Datascope $202 million cash, plus Datascope retains approximately $38 million of receivables generated by the patient monitoring business for a total of $250 million (I'm not sure about that extra $10 million, but these are Mindray's numbers). The Datascope PMB did $161.3 million in sales in 2007. Mindray expects around $30 million of run-rate synergies in manufacturing, SG&A and R&D within 3 years. Mindray has rights to the Datascope brand until 2015.

From the press release:
"This transaction represents a unique combination of strengths that will help transform Mindray from a largely China-based company into a global leader, and substantially further our strategy of building a leading on-the-ground presence in the United States and Europe," said Mr. Xu Hang, Mindray's chairman and co-chief executive officer. "Datascope customers should also benefit from the combined company's expanded product lineup and enhanced ability to tailor product functionality for specific end-user requirements, and Mindray's customers in the United States and Europe will enjoy the support of an established direct sales and service network."
Founded in 1991 in Shenzhen, China, Mindray has focused on designing and manufacturing high quality low cost medical devices. In 2006, Mindray captured the majority of the Chinese patient monitoring market in both unit volume and revenue. They also hold leading market share in China in the hematology analyzer, biochemistry analyzer and gray scale ultrasound imaging system segments. They began exporting products in 2000, and by 2006 revenue from international markets exceeded domestic sales. There are many US based medical device vendors who struggle to get low double digits in international sales.
The patient monitoring market has a growth rate of 2% to 3% annually; Datascope has carved out a growth rate of 6% to 7% by targeting niche markets like ambulatory surgery. Datascope PMB's operates at a 45% gross margin. The Datascope patient monitoring acquisition is expected to add 53% to Mindray's total 2007 revenue.
Mindray has been an OEM supplier to Datascope for 5 years, so the two companies know each other well. The company states their intention is to maintain Datascope's facilities, management, staff, manufacturing and product lines. And David Gibson, the president of Datascope's patient monitoring division & technology services division will stay on as president of the new Mindray division.
Based on the press release and investor conference call today, Mindray is looking to Datascope for some key strategic reasons. First is to capture an established and successful service and direct sales channel in the U.S. Datascope also offers the foundation of a service and distribution channel for Europe. With access to the Datascope brand for 8 years, Mindray also looks to ease their entry into the North American and European markets. Product wise, there appears to be a lot of product overlap. Both companies have telemetry, central station, anesthesia, vital signs, and multi parameter patient monitors. While essentially duplicative, Datascope has more advanced products in anesthesia, gas bench, central station and telemetry that will boost Mindray's overall product line significantly. Not mentioned during the call was Datascope's innovative new NetGuard low acuity monitor. Innovative products like NetGuard will be critical to gaining mind share and GPO contracts to significantly grow business in the U.S.
There's no question that Asian vendors can create high quality medical devices at low cost - certainly lower cost than GE, Philips, Siemens, Spacelabs, etc. What Mindray and their Asian competitors have been missing is distribution (Nihon Kohden has struggled with this for years), and software. Medical device sales has become increasingly dependent on securing group purchasing organization (GPO) contracts - an area in which Datascope holds a somewhat weak position. Managing GPO contracts costs $250,000 to $350,000 per year even for second or third tier vendors. And hospitals in North America prefer to buy from vendors rather than resellers. While it does not seem that the acquisition of Datascope will do much to improve Mindray's prospects with GPOs, Datascope's distribution channel will be a big asset.
The second strategic value of the Datascope acquisition is software. The software that I'm referring to runs on general purpose computing platforms rather than embedded system software. This software provides workflow automation that extends medical device functionality (surveillance, alarm notification, full disclosure data storage and event review) and integrates medical devices with EMRs. Developing these types of software applications require detailed understanding of customer workflows and requirements, a difficult task for Asian based device manufacturers.
All medical device vendors heavily focused on embedded systems struggle with products based on general purpose computing platforms. Mindray may have over one thousand engineers (53% with PhDs) but it is unlikely they are experienced in product development for general purpose computing platforms. Datascope improves this situation, but not by much. Datascope released their very first in house developed telemetry system (with surveillance, alarm notification, etc.) just a few years ago - behind even smaller companies like Welch Allyn and MDE. And Datascope still pursues the unenlightened practice of manufacturing their own computers for running their software. Datascope is a great device company, but fitting with their relative position in the patient monitoring market they don't offer much software or general purpose computing expertise - this will require additional investment by Mindray.
The advanced software applications demanded in North America, Europe and other markets has implications on the distribution channel. Installing a standalone medical device is easy, any manufacturer's rep can unpack it, plug it in, and train users on "knobology". And reliable embedded devices don't really need much service, and foreign vendors can rely heavily on hospital biomeds for most repairs. Systems of medical devices, communicating with servers and software clients over hospital networks are a different kind of animal. Each installation is custom with a unique configuration and variations in computer hardware, operating systems, network hardware and software. Integration with EMRs requires customer specific configuration and testing prior to installation, and frequently more configuration and testing on site. Servicing solutions like this are also a challenge. Phone support and remote access to these systems must be available 24x7. Field engineers must be available to fly on site at short notice. Again, while Datascope will offer a great leap forward for Mindray, their relative position in the market is low.
During the call, an executive described Mindray's objective to design and manufacture, "The most affordable medical device available anywhere." Consequently, many follow up questions during the call focused on exactly how Mindray would maintain the value of Datascope's distribution, manufacturing and product development while wringing out cost. Mindray identified 3 areas for cost savings: the supply chain, SG&A, and developing an integrated R&D platform.
Because Datascope PMB manufacturing is limited to final product assembly, Mindray plans to maintain the Mahwah NJ plant and cut costs by manufacturing components in China for assembly in Mahwah. This will surely reduce costs. Mindray probably lacks the expertise to manufacture products like the telemetry system in China, so products that include general purpose computing platforms best remain where they are.
The SG&A for Datascope's PMB runs 34%, while Mindray runs at a spartan 18%. While this was an area mentioned for big savings, I'm doubtful. Managing GPOs represents a new SG&A cost for Mindray, and I see little opportunity to reduce costs or pay to sales reps, application specialists or service. Some administrative functions like finance could be moved to China to reduce costs. My guess is that over time, Mindray's SG&A will move up closer to Datascope's, rather than pulling the PMB SG&A down to the high teens or low twenties.
Perhaps Mindray's greatest strength lies in R&D. With a large stable of highly educated engineers, Mindray has many strategic options. One option (best put in place sooner rather than later) is to create a product line architecture where basic components are shared across all or most products. Implementing such a strategy is expensive and time consuming, though Mindray's R&D resources and low costs make this an attractive option. Success will depend on pulling Datascope's best product components into the architecture and effectively leveraging the PMB's engineering knowledge and experience. Such R&D alignment must also balance a common architecture with new products that are currently in the R&D pipeline. Move too far one way and alignment is postponed, too far the other way and new products may be greatly delayed and miss their window of opportunity. Any "not invented here" attitudes or bickering between organizational silos will doom a product line strategy to marginal success if not outright failure. While there is potential in R&D alignment, this is not an area in which to expect short term results.
Competitvely, GE Healthcare are both pursuing a strategy of tight integration between their embedded system medical devices and software applications running on general purpose computing platforms. GE is leveraging Centricty, and Philips is building on their initial success with ProtocolWatch with the acquisition of VisICU and Emergin. Besides integrating with software to add value and differentiate, a related trend is also showing potential for changing the competitive landscape. This trend is medical device virtualization. NetGuard is presently one of the few examples of device virtualization in acute care, where the embedded system components are miniaturized and software running on general purpose computing platforms plays a bigger role. The best examples of this trend are found in the ambulatory care market, where devices for physician offices are reduced to sensors with USB connectors and software that runs on laptop computers. Typically, what were once device functions like data analysis, display and reporting are now done on off the self computers. This virtualization trend may represent the first truly disruptive innovation in the medical device industry.
These new trends represent a considerable challenge for all Asian device vendors; if high quality and low cost was an effective strategy, Nihon Kohden would own several medical device markets in the U.S. To grow beyond the approximately 5% of the market that Datascope owns, Mindray will have to move beyond the value/quality strategy. Whether they recognize this, and how they respond will be most interesting.
Pictured above is Datascope PMB's headquarters in Mahwah, New Jersey.