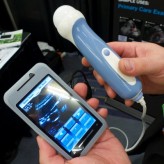 My first exposure to Mobisante and their disruptive diagnostic ultrasound system was the mHealth Summit in November of 2010. At that time, the consumerization of medical devices had been gaining traction, mostly in the physician office market. Consumerization offers medical device manufacturers advantages in lower design costs, shorter time-to-market, lower product costs, increased usability and lower training costs.
I recently got Sailesh Chutani, co-founder and CEO of Mobisante, on the phone and we discussed their product strategy — a software based diagnostic ultrasound that runs on a variety of consumer electronics platforms.
Your product is clearly a diagnostic ultrasound medical device, but one can't help but notice the rather unique design and choice of components. What were the factors driving the eventual design and appearance of your diagnostic ultrasound?
Read More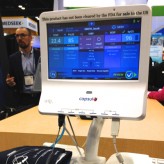 This summer, FDA proposed lifting regulations from certain currently regulated medical devices. This unprecedented policy shift targets devices known as Medical Device Data Systems (MDDS) and is intended to benefit the mobile app industry and companies like Google, Apple and others. The current regulatory burden for MDDS devices is Class I, 510(k) exempt. This means manufacturers have to follow a basic quality system (i.e., design controls) on par with ISO9001, and report instances of patient injury or death in addition to any product recalls to FDA.
The following is a guest blog post embodied in an abridged version of a comment submitted to FDA in response to their draft guidance.
Read More
Clinical alarm safety can be hard to achieve, and once attained, a struggle to maintain. There are so many challenges:
False/positive and non-actionable alarms;
Optimizing default alarm limits across patient populations and for individual patients;
Spread out nursing units with high patient-to-nurse ratios;
Numerous alarm notification methods - audible signal amplification, monitor techs and alarm notification systems;
And the constant threat of complacency and alarm fatigue.
The inaugural Clinical Alarm Safety Symposium, November 20-21, 2014, will delve into these issues and more to provide attendees with actionable information that can be later applied in your institution to ensure continued clinical alarm safety.
Topics Include
Read More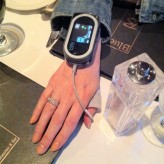 This interview is with a long established thought leader in patient monitoring and alarm notification, Jim Welch. Jim has demonstrated a knack for bringing a fresh approach to long-term persistent problems in monitoring, nursing vigilance and patient care. At Sotera Wireless, Jim's had a chance to re-imagine patient monitoring in low acuity settings with predictably innovative results.
At the AAMI 2014 conference, I had the opportunity to attend the breakfast symposium where Jim presented, Transforming Care in Non-ICU Settings through Disruptive Continuous Monitoring Technology. The following discussion centers on patient monitoring data analytics, pioneered by Sotera Wireless.
What is the value of data analytics applied to medical device alarms?
Read More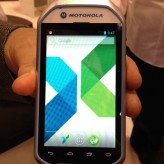 Developing and launching a competitive product, and getting initial traction in the market are not inconsiderable milestones. And yet for the entrepreneur and their investors, this is just the beginning. What was record setting last quarter is barely acceptable this quarter, and next quarter had better be back on track.
Developing a solid plan for growth depends on two things: a good understanding of the basic means to drive growth, and a deep understanding of the market. This post seeks to combine both of these in a brief survey of the key factors to drive messaging middleware revenue growth in health care. We're going to consider three basic growth strategies: organic growth, product line extension, and the roll-up strategy.
Read More