A unit of GE Healthcare's global Diagnostic Imaging Services business acquired Agility Healthcare Solutions today for an undisclosed sum. This is the same group that did the deal with Anywhere several years ago, and most recently signed a distribution deal with CenTrak, which was announced at HIMSS 2008 (press release).
What started as a straight on asset management strategy has grown in scope.
"Any hospital administrator knows about the daily headaches caused by the logistical coordination of providing patient care. For each and every patient interaction, patient, clinician, staff, space, assets & supplies must come together at the same time. Agility's visualization system is the one tool we've found that lets us visualize these interactions to predict and prevent bottlenecks before they occur," said Jeffrey Burke, Vice President and Regional Chief Information Officer, Bon Secours Health System.
The RTLS (real time location system) market's initial focus was asset management. The industry consensus at the time was that asset management was easy to understand and had an attractive ROI – most hospitals lease some of their equipment that ends up poorly utilized due to hoarding and misplacing equipment. An RTLS can significantly reduce the amount of equipment leased through increased visibility and thus, utilization. Sadly, the hospital market was not sufficiently compelled to adopt this application (regardless of the ROI) at the rate that entrepreneurs and venture capitalists expected.
The founders at Agility, being software guys from McKesson, started with software. After some initial experience in the market they decided to stick with software and resell whatever infrastructure best suited their customer's application. And the applications the market pulled them to are the kinds of things Bon Secours is doing.

Read More
Today Hospira announced they have acquired Sculptor Developmental Technologies (press release). A subsidiary of St. Clair Health Corporation, Sculptor was a software engineering company formed by St. Clair Hospital in 1993 to create solutions that St. Clair couldn't buy from vendors. Sculptor's solutions include a barcode meds administration system, an enterprise report print management application, advanced printing for Eclipsys, fax distribution software and similar tools. Sculptor has an installed base of more than 125 hospitals in North America. The deal includes St. Clair Hospital serving as a development and test site for Hospira medication management products.
Obligatory chest thumping:
"This acquisition brings together two leaders in healthcare IT — Hospira has led the industry in barcoding medications and infusion technology; and St. Clair, through Sculptor, was the first hospital in the country to combine barcoding and RFID in a single mobile device for the real-time workflow needs of clinical staff," said Richard Schaeffer, vice president and chief information officer, St. Clair Hospital.
Note the emphasis on workflow. Given the greater experience of Sculptor, this may end up being a better acquisition for Hospira than CareFusion was for Cardinal.

Read More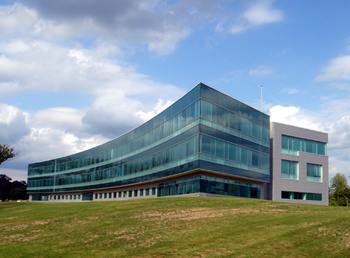 Today Chinese medical device manufacturer Mindray announced that they reached agreement with Datascope to acquire Datascope's patient monitoring business (PMB). The acquisition will launch Mindray into the ranks of leading international medical device vendors and create the third-largest player in the global patient monitoring device industry.
Mindray is paying Datascope $202 million cash, plus Datascope retains approximately $38 million of receivables generated by the patient monitoring business for a total of $250 million (I'm not sure about that extra $10 million, but these are Mindray's numbers). The Datascope PMB did $161.3 million in sales in 2007. Mindray expects around $30 million of run-rate synergies in manufacturing, SG&A and R&D within 3 years. Mindray has rights to the Datascope brand until 2015.


Read More