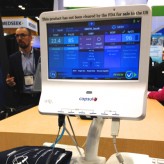 This summer, FDA proposed lifting regulations from certain currently regulated medical devices. This unprecedented policy shift targets devices known as Medical Device Data Systems (MDDS) and is intended to benefit the mobile app industry and companies like Google, Apple and others. The current regulatory burden for MDDS devices is Class I, 510(k) exempt. This means manufacturers have to follow a basic quality system (i.e., design controls) on par with ISO9001, and report instances of patient injury or death in addition to any product recalls to FDA.
The following is a guest blog post embodied in an abridged version of a comment submitted to FDA in response to their draft guidance.
Read More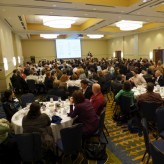 Clinical alarm safety can be hard to achieve, and once attained, a struggle to maintain. There are so many challenges:
False/positive and non-actionable alarms;
Optimizing default alarm limits across patient populations and for individual patients;
Spread out nursing units with high patient-to-nurse ratios;
Numerous alarm notification methods – audible signal amplification, monitor techs and alarm notification systems;
And the constant threat of complacency and alarm fatigue.
The inaugural Clinical Alarm Safety Symposium, November 20-21, 2014, will delve into these issues and more to provide attendees with actionable information that can be later applied in your institution to ensure continued clinical alarm safety.
Topics Include
Read More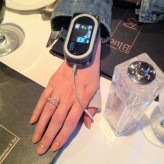 This interview is with a long established thought leader in patient monitoring and alarm notification, Jim Welch. Jim has demonstrated a knack for bringing a fresh approach to long-term persistent problems in monitoring, nursing vigilance and patient care. At Sotera Wireless, Jim's had a chance to re-imagine patient monitoring in low acuity settings with predictably innovative results.
At the AAMI 2014 conference, I had the opportunity to attend the breakfast symposium where Jim presented, Transforming Care in Non-ICU Settings through Disruptive Continuous Monitoring Technology. The following discussion centers on patient monitoring data analytics, pioneered by Sotera Wireless.
What is the value of data analytics applied to medical device alarms?
Read More
Challenges with alarm notification and fatigue have plagued the health care industry for decades. Long before alarm notification systems like Emergin (now Philips IntelliSpace Event Management) and GlobeStar Systems (ConnexAll) appeared, some hospitals addressed alarm issues with the original alarm notification system, monitoring techs. Monitoring techs remain an accepted and effective tool in the constant battle to reduce alarm fatigue and avoid failure-to-rescue events.
With the growing adoption of electronic alarm notification systems, is there still a role for monitoring techs? Are electronic alarm notification systems superior to flesh and bone monitoring techs? This blog post will explore monitoring techs as a solution and consider whether they might be a compliment to an alarm notification system, or whether an alarm notification system should take the place of monitor techs.
Read More
Except for emergent situations, no medical device is used without an order. And if not an order written to accomplish a certain clinical task for a specific patient, then "standing" orders captured in written policies and procedures to handle frequent, routine situations. Consequently, orders are one of the first workflow steps in medical device connectivity. Orders are pervasive, used in all health care delivery environments from acute care hospitals to patient's homes.
Principal ways connectivity can add value to medical device are enhancing patient safety, improving clinical efficacy and productivity. That the inappropriate use or misuse of medical devices can result in patient injury or death is not news. Proper use or misuse can start with the order. Well designed and implemented order workflow automation in a connectivity solution can impact patient safety, the efficacy and utilization of the medical device, and staff/unit productivity. Besides their own unique considerations, order workflows share many of the risks and potential benefits of other types of connectivity workflows.
Read More
Scheduling is not a workflow one normally associates with medical device connectivity. In some applications, scheduling is handled by software separate from the connectivity solution. Sometimes, scheduling is not done at all. In other applications, as we shall see, scheduling is so much a part of the broader workflow, that it's hard to recognize as a scheduling task. Two illustrative aspects of scheduling will be discussed, scheduling for diagnostic modalities and scheduling for routine patient care tasks. Because it's less understood (and frankly more interesting) we will look at scheduling for routine patient care tasks first.
Patient Care Task Scheduling
Patient care tasks encompass routine activities carried out by caregivers and/or aids. Examples of these routine tasks include vital signs collection, medication administration, bed turns (to avoid hospital acquired pressure ulcers, or HAPU), and respiratory circuit flushing (to avoid ventilator acquired pneumonia, VAP). These tasks must be completed at a predetermined frequency on a reliable basis or adverse events – including patient death – can result.
Read More