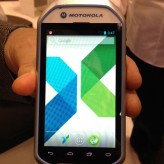 Developing and launching a competitive product, and getting initial traction in the market are not inconsiderable milestones. And yet for the entrepreneur and their investors, this is just the beginning. What was record setting last quarter is barely acceptable this quarter, and next quarter had better be back on track.
Developing a solid plan for growth depends on two things: a good understanding of the basic means to drive growth, and a deep understanding of the market. This post seeks to combine both of these in a brief survey of the key factors to drive messaging middleware revenue growth in health care. We're going to consider three basic growth strategies: organic growth, product line extension, and the roll-up strategy.
Read More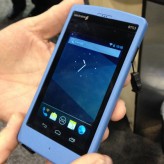 The previous post in this series suggested a set of characteristics to define the messaging middleware market and described the typical product architecture for these systems. In this post, we'll look at ways the market may be segmented and how the market is adopting these systems.
Market Segmentation
Market segmentation is the dividing of a broader market into subsets of potential buyers who have common market requirements who then become the target for your product, sales and marketing. Using my favorite market adoption model, Geoffrey Moore's Crossing the Chasm, this is the bowling alley strategy. Software developers in the messaging middleware market are currently pursuing a variety of market segments or bowling alleys.
Read More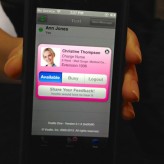 What do secure communications, care team coordination, patient engagement various workflow automation solutions and alarm notification have in common? They're all examples of messaging middleware solutions found in health care. Which begs the question, what the heck is messaging middleware? This label is a term of art that was first coined by Emergin in the early to mid 2000s. As the name of a product category, it's descriptive of the underlying technical functions of the product, but has nothing to with how the products are actually used – which can vary considerably.
All of this said, the term messaging middleware is terrible because it's too generic and the term middleware usually doesn't mean anything to people outside of IT. A survey of the market shows that many companies are avoiding messaging middleware and using words that describe their product in terms of their target market segment – secure messaging and alarm notification as two examples. In this series of blog posts, the terms messaging middleware, secure messaging, and messaging applications are used pretty much interchangeably.
What Is Messaging Middleware?
Messaging middleware provides integration with and transport for data or communications between users, applications and medical devices. The data streams between these entities are mediated by software to orchestrate secure message flow, message payload and can even generate new messages based on the content of data streams. These systems also provide closed-loop communications where the transmission, reception, reading and response of a message is tracked, with messages resent or redirected (i.e., escalated) in response to a variety of possible delivery failures. All of this communications is recorded and logged in a database to provide management information and big data analytics opportunities. Messages sent to or from users typically entail some sort of mobile device, a wireless voice over IP handset or smartphone running a client app. Such systems also have web based clients that can be accessed on PCs for users to both send and receive messages. These systems can include a number of common features:
Read More
Challenges with alarm notification and fatigue have plagued the health care industry for decades. Long before alarm notification systems like Emergin (now Philips IntelliSpace Event Management) and GlobeStar Systems (ConnexAll) appeared, some hospitals addressed alarm issues with the original alarm notification system, monitoring techs. Monitoring techs remain an accepted and effective tool in the constant battle to reduce alarm fatigue and avoid failure-to-rescue events.
With the growing adoption of electronic alarm notification systems, is there still a role for monitoring techs? Are electronic alarm notification systems superior to flesh and bone monitoring techs? This blog post will explore monitoring techs as a solution and consider whether they might be a compliment to an alarm notification system, or whether an alarm notification system should take the place of monitor techs.
Read More
On April 8, 2013, the Joint Commission published a Sentinel Event Alert on medical device alarm safety in hospitals. Once again, alarm hazards tops the ECRI Institute's 2013 Top 10 Health Technology Hazards. Alarm fatigue is unfortunately a topic that is evergreen because it has plagued hospitals for many years and shows little sign of abating. A search of the literature will show the most common consequence of alarm fatigue is a failure to rescue adverse event (in which the vast majority 80% of patients die). A secondary consequence is on patient satisfaction; constant alarms audible throughout the unit make it difficult for patients to sleep.
Read More
Amcom Software was acquired March 3, 2011, for $163.3 million in cash (press release). USA Mobility, one of the few companies left standing in the declining pager industry, purchased the company to strengthen their position in health care, and move beyond paging into messaging and unified communications.
Amcom was built through a series of acquisitions, including messaging middleware vendor CommTech Wireless.  The CommTech Wireless solution provides event notification, including alarm notification that is called out in the final MDDS rule by FDA for enforcement discretion. Amcom's plans regarding potential FDA regulation or limiting marketing claims (to exclude alarm notification) are not known. The company was undecided when asked about it at HIMSS in 2010. One would hope that this issue arose during USA Mobility's due diligence.
UPDATE (3/7/11): Ron Wenaas for Amcom Software writes, "as one of the leaders in this space, Amcom Software is absolutely pursuing compliance with the recently published FDA regulations."
Read More